Card Printer Ribbons
Genuine Card Printer Ribbons to suit most popular models of printer.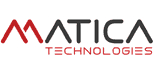 The Identity People Advantage – We prefer to discuss what and how our customers are printing their cards, then recommend the best card printer ribbons to suit. We have been successful in helping customers reduce printing costs by 30% simply by understanding what they are printing and recommending a more suitable printer ribbon.
Fargo Card Printer Ribbons:
FARGO card printer ribbons are specifically designed for the HID Fargo ID card printers and can increase the life of the printer.
Renowned for their quality and technology the Fargo printers have been an industry leader for many years. With our Fargo ribbons and film you will get vibrant colours, images which are crystal clear and sharp black text. Fargo's high definition printing produces very professional high quality printed cards.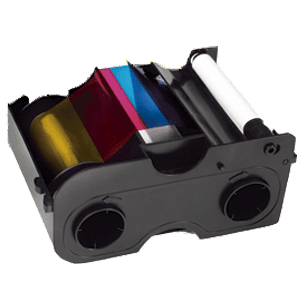 Matica Printer Ribbons
Matica and EdiSecure Retransfer Film and YMCK colour ribbons are high yield ribbon sets specific for the XID retransfer printers. We supply genuine ribbons for Matica and EdiSecure printers which are manufactured to produce the highest quality of printed card.
Zebra Print Ribbons
For optimal reliability use only the genuine Zebra card printer ribbons. Zebra manufacture a variety of different ribbons to suit your specific needs from including high yield ribbons for higher volume printing environments. Zebra printing consumables are designed to deliver sharp images and consistent results.
MagiCard Printer Ribbons
Dye Film for the Magicard printers is easy to install with their the drop in loading. Magicards colour and monochrome film allows the production of high resolution ID cards with sharp colour reproduction. Protect your investment by only using the genuine magiCard consumables supplies by Identity People.
DataCard Printer Consumables
Ensure reliability of your DataCard printers by using ribbons and printer film specifically designed for the DataCard series printers. Our range of Dye sublimation colour printer ribbons ensure our customers continue to get brilliant photos, low cost per card and reliability from their printer.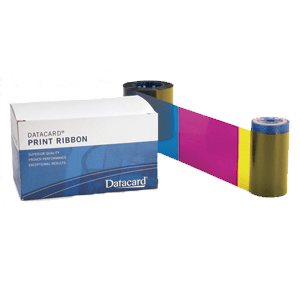 There are many different ribbons available for each model of printer. Allow us to help you understand the best ribbon to suit your model of printer. If you know the specific part numbers you're after that's great, if not, just let us know the printer model you have and if you're printing in colour or monochrome and we will provide you with all the information and competitive pricing for the correct supplies to suit your card printer.