ID card printers
We supply ID card printers from the world's leading security and ID card printer brand, HID FARGO®.  Offering a variety of card printer options and solutions, our expert advice can help you decide on the perfect printer for your business. We supply ID card printing solutions for many different business requirements, including membership, secure anti-counterfeit ID cards, standard photo cards and student identification, to name a few.
The HID FARGO® ID card printers range from the very basic entry level C50, through to highly specialized and secure HDP series for security conscious enterprise and government organizations. Being the global leader in access control and technology cards, HID have a distinct advantage when incorporating their specialist smart card readers into their FARGO® card printers. Identity People are specialist providers of the HID FARGO® card printers and pride ourselves on providing high quality customer focused advice.
HID FARGO® ID card printers provide customers with an extremely user-friendly card printer experience. Their Easy-Load ribbon cartridges couldn't be easier for users to change printer ribbons. Offering state of the art technology, and brilliant design, FARGO® card printers from HID Global are truly industry leading.
DTC1250e Entry Level Card Printer
The DTC1250e is one of best performing ID Card Printers in its class. Offering exceptional value for money, this printer from HID FARGO® is ideal for most office environments.
Boasting a small footprint, easy load ribbon cartridges and fast printing speeds the DTC1250e is perfect for printing staff ID and membership cards. Backed by a 3-year warranty and many factory and field installable options, this card printer represents real value for money.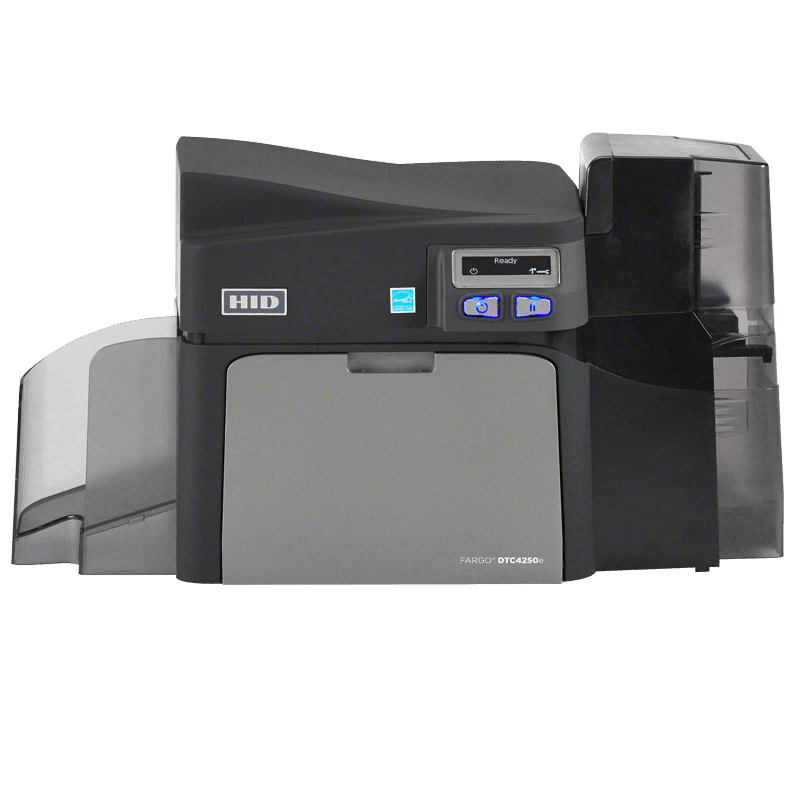 DTC4250e Mid Level Card Printer
Built with performance in mind DTC4250e ID Card Printers provide exceptional user friendliness, reliability and printing speed. Customers can add an array of encoding options allowing this printer to produce ID and Membership cards for many different industry applications.
If your business prints a high number of cards and you want the perfect mix of performance, reliability and price, the DTC4250e ID card printer from HID FARGO® is the right choice.
DTC4500e Enterprise Level ID Card Printer
The workhorse of the FARGO® Direct-to-Card printer range. The DTC4500e is extremely flexible with its diverse range of upgrade and add on options. Add highly secure lamination and hologram options, an array of mag and RFID encoders and readers or duplex printing modules.
Utilising high yield printer ribbons, the FARGO® DTC4500e ID card printers are chosen by many large organisations who take their card printing seriously. Governments, Universities and Hospitals use this printer to reliably issue fast, secure ID cards.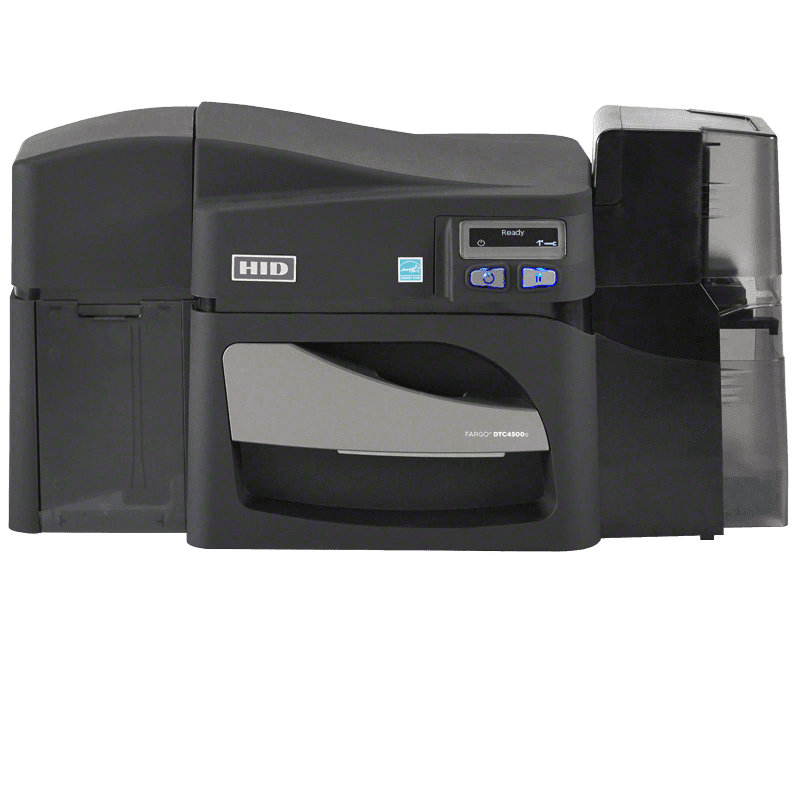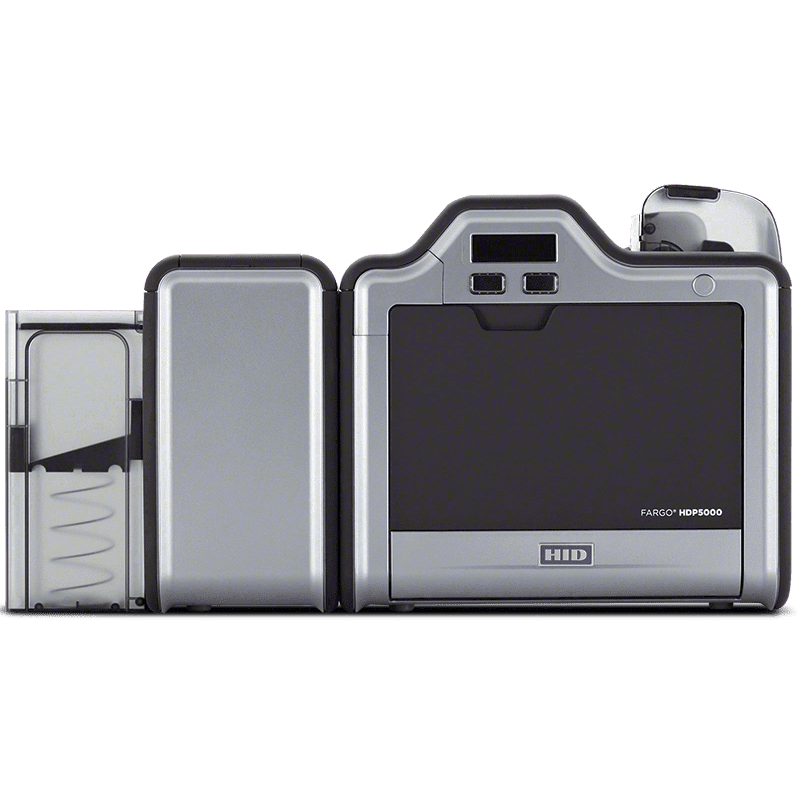 HDP5000 Re-Transfer Card Printer
Purchasing the Fargo HDP5000 for your desktop card printing requirements will provide you with peace of mind. Manufactured by one of the industries leading brands, the print quality means your ID cards are going to look fantastic.
The HDP5000 ID card printer offers vibrant colours, edgeless printing and crisp text. HDP card printers are ideal for printing onto access control, RFID and standard blank plastic PVC cards.